Invisalign: The Clear Choice for Orthodontic Treatment
Crooked teeth can not only be embarrassing, but are also often difficult to clean, as well. Invisalign® clear aligners offer a discreet and comfortable orthodontic treatment option that can transform your smile. Some patients require less than a year of treatment using Invisalign trays.
Our dental practice is proud to offer Invisalign clear aligners. Dr. Mark Emerson has worked with Invisalign's revolutionary orthodontic system for over 12 years. In that time, he has straightened the smiles of hundreds of satisfied patients in Clairemont, CA, and Pacific Beach, CA.
How Does Invisalign Work?
Invisalign trays use gentle pressure to reposition crooked teeth through micromovements. As teeth are nudged toward better alignment, your jawbone tissue will adjust to allow for the repositioning of teeth.
Traditional metal braces use attachments and wires to pull teeth in certain directions. This orthodontic method can be uncomfortable, especially following wire tightenings. Invisalign's SmartTrack material covers most of the surface of your teeth, which allows for more controlled and gentle tooth movements.
Once you are given your first set of trays at our Pacific Beach, CA, dental practice, you will need to wear the clear aligners for 22 hours a day. This commitment is easier than you think. The trays can easily be removed when eating and are typically switched out every two weeks.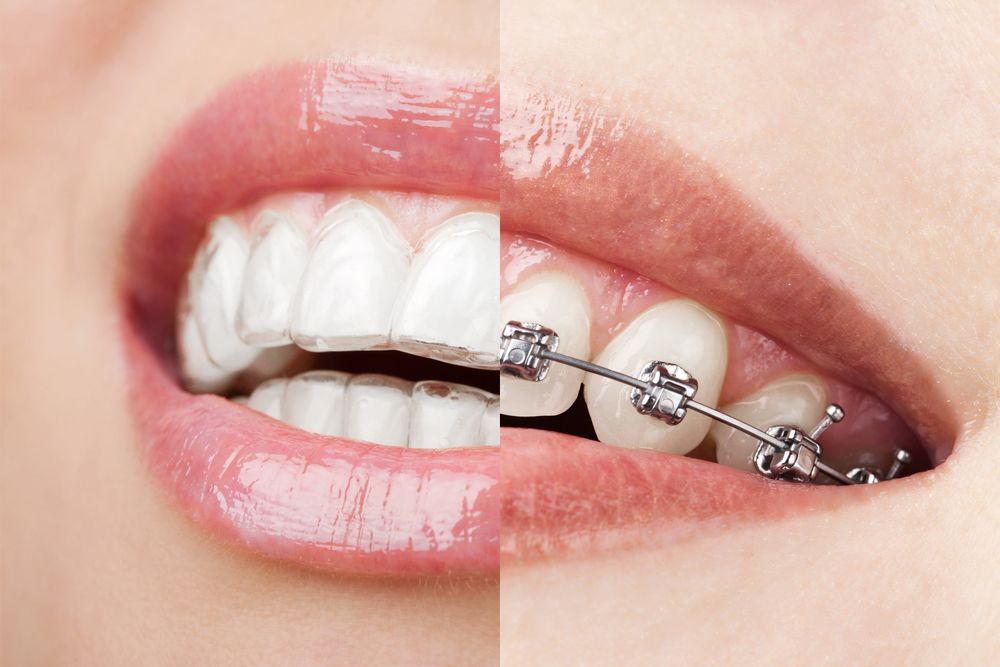 Are You a Candidate?
If you have crooked, gapped, or misaligned teeth, you are a likely candidate for Invisalign treatment. Dr. Emerson will discuss the orthodontic option during a consultation at his office. The treatment costs range from $3,500 to $5,000, depending on the extent of your misalignment problems and insurance fee schedules.
Candidates should be in good oral health. Any existing tooth decay or gum disease will need to be addressed before you can undergo orthodontic treatment. Teenagers are also good candidates for Invisalign. Invisalign makes special aligner trays that inform parents if the trays are not being worn for 22 hours per day.
This commitment is easier than you think.
I'm Ready to Start. What Should I Expect?
Dr. Emerson will take an impression or digital images of your teeth. That information will be sent to a dental lab that works with Align Technology, the company that invented Invisalign. The number of trays that are fabricated will depend on the extent of orthodontic work that needs to be completed.
When your trays arrive at our Clairemont, CA, office, another appointment will be scheduled. Dr. Emerson will have you place your trays so he can observe how well they fit. You will be given instructions on how to clean and maintain your aligner trays. His advice may include tips to:
Never use hot water to clean your trays
Brush your trays twice a day to remove residue and build-up
Leave your trays in for 22 hours per day
Place your new trays before going to bed to sleep off momentary discomfort
Follow-up visits will be scheduled every four to six weeks. During these short visits, Dr. Emerson will check your progress. These appointments are a great opportunity for you to ask any questions that you have about your orthodontic treatment.